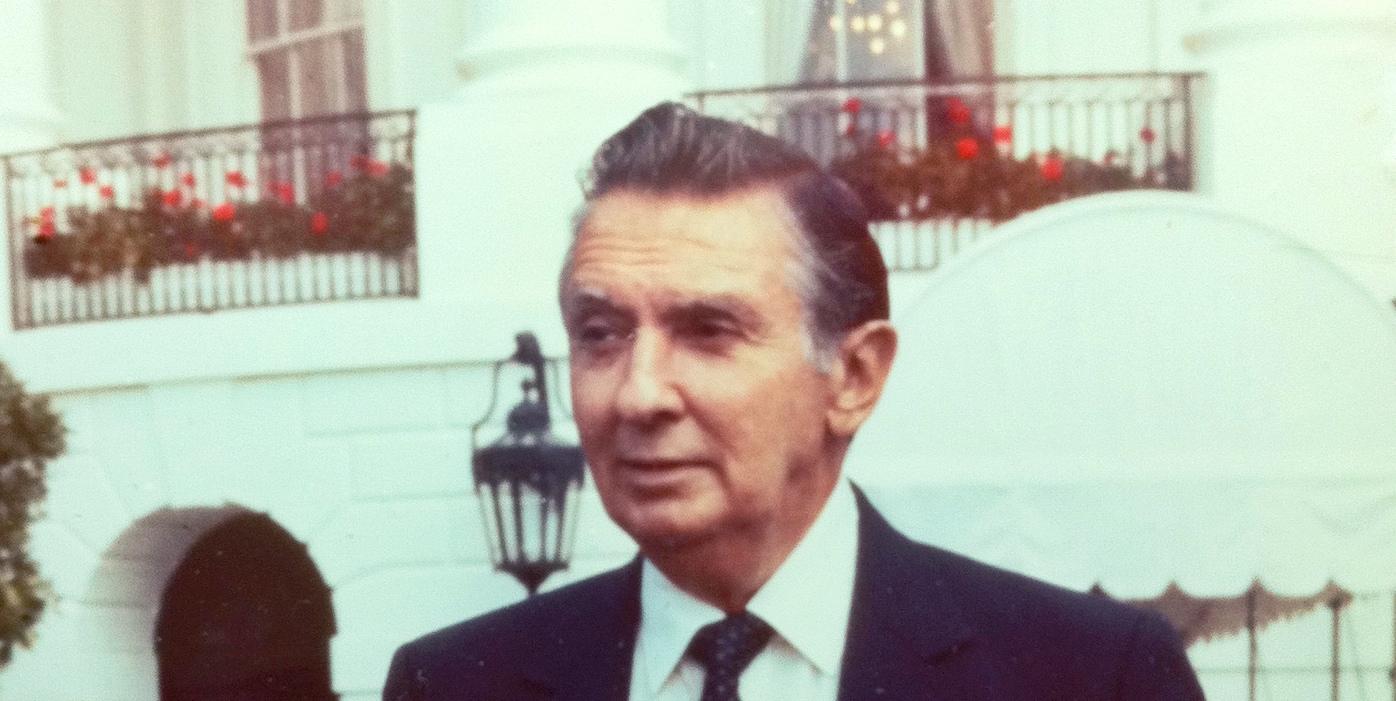 Robert Thompson was a political journalist covering the White House during every administration from Harry S. Truman to George W. Bush. Thompson was born and raised in Los Angeles, California, where he lived until the United States entered WWII. He enlisted in the Navy after the attack on Pearl Harbor and served until the war's end before attending Indiana University and receiving a B.A. in journalism.
After graduating college in 1949, Thompson worked for two years at the Fort Wayne Gazette. He then joined International News Service (INS) as a reporter covering the Department of Agriculture. The 1958 merger of INS and United Press that formed United Press International (UPI) resulted in Thompson losing his reporting job, influencing his decision to get into politics.
John F. Kennedy brought Thompson on as his press secretary during his re-election campaign for the United States Senate. Thompson returned to his life as a reporter in 1959, stating that he was "always more comfortable as a political observer than a political participant."
Over the next several years, Thompson worked as a reporter at the Los Angeles Times, going on to be promoted to the post of Washington Bureau Chief of Hearst newspapers in 1966. He was also appointed to be the president of the White House Correspondents' Association during the same year and served until 1967. Thompson then moved to Seattle where he was the publisher for the Seattle Post-Intelligencer, before moving back to D.C. to work for Hearst again until his retirement in 1989.
Notable Publications
Robert F. Kennedy: the Brother Within, by Robert E. Thompson and Hortense Myers. Macmillan.
     The authors discuss Robert Kennedy's chances as a Presidential contender in 1968 and analyze his political apprenticeship for the highest political level in the U.S. They portray Robert Kennedy, his personality and his accomplishments, describe his family and friends and give their reactions to Kennedy, and also tell what his critics and enemies feel about him.
The Presidency From the Perspective of a Washington Correspondent, by Robert E. Thompson. Center for New Communications, Indiana University.
     Lecture given at the Center.